Call or Text a Structural Engineer at: 757.821.7336
Hours: Mon - Fri 8am to 6pm, Sat 8am to 12pm
E N G I N E E R S P L L C
DPOR License No. 0407007180
RAPID . RESPONSIVE . ECONOMICAL DESIGN
PAY ONLY FOR 100% SATISFACTION
CALL OR TEXT 757.821.7336
Tidewater Structural Engineers PLLC
1245 Cedar Road, Suite G-122
Chesapeake, VA 23322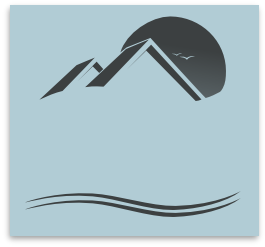 DPOR License No. 0407007180

DEFLECTING OR SAGGING
FLOOR FRAMING
DEFLECTING OR SAGGING FLOOR FRAMING
You have a floor area in your home that just isn't right. You can tell just by walking across it, and if you strike a level to it, the
difference becomes apparent. Your sagging floor is likely due to one of four things:
First, you may have a poorly constructed load path, meaning that you may have load bearing walls landing in areas where there is no direct foundational support beneath, which can cause the floor to deflect excessively, creating an overstressed condition with potential for splitting or breaking members. This is often the case where a low point is near a wall.

Second, you could have localized settlement in a foundation component, causing the supported floor to settle with it.

Third, you could have undersized or weak framing, meaning the structural framing is not stiff enough to support the load, or it is spanning farther than the member is capable of, resulting in excessive deflection or sagging.

Lastly, you could have an actual failed structural support member (split or broken).
All of these sound troubling, but generally they can be relatively easily corrected. One mistake homeowners often make is to call a contractor out to fix their problem without first consulting with a structural engineer to properly identify and design an economical solution. We have seen too many failed expensive repairs, where the contractor did not understand the underlying load path, resulting in needless follow on repairs. Yes, a structural engineer does add some nominal cost to your repair, but in many cases they will save you money by proposing a more economical solution. This and they will see that the trouble is fixed correctly the first time. Moreover, we work with many framing contractors and know which are honest, capable, and fair in their pricing. This knowledge alone can save our clients several times our fee and more so in reduced frustration.